Beyond Scarless Breast Augmentation
Dr. Lo and his team will guide you through your breast enhancement journey so that you can achieve your dreams. Many patients choose to combine additional procedures with scarless breast implant surgery so they can achieve their total ideal look at one time.
Request a consultation
Photo Gallery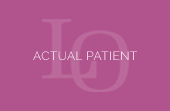 Breast Lift
Women seek Dr. Lo's surgical skills because they want their breasts to look fuller, larger, better cleavage with a more lifted look. To meet these goals, Dr. Lo often recommends combining a breast lift with your implant surgery.
The breast lift will remove loose saggy skin and reshape the breasts while implants give the volume and cup size that you desire. You may choose either saline implants which give a fuller, firmer look or the gummy bear silicone implants which have a more natural feel and look.
Often, scarless breast implant surgery alone will give a "lifted" look to the breasts so many women may not require a breast lift. The use of implants alone, without a breast lift, is always desired and preferred to avoid scars associated with a breast lift or a "mini" breast lift. Dr. Adrian Lo performs many types of breast lifts to minimize scars or cuts on your breasts to give you the best result possible.
Tummy Tuck
If you have loose hanging skin in your abdomen, extra fat and weakened abdominal muscles then you may benefit from having a tummy tuck procedure with your scarless breast implant surgery.
A tummy tuck operation is excellent for removing the loose skin of the abdomen, tightening your abdominal muscles and removing the excess fat by liposuction.
Mommy Makeover
After childbirth, there is often loose hanging skin of the abdomen, unwanted fat collections and separated abdominal muscles that all can be corrected with a tummy tuck with liposuction. Combining tummy tuck surgery with your scarless breast implant surgery is called a mommy makeover and will get your body the way it was before pregnancy and often even better.
Mommy makeover refers to any combination of procedures that restores a women's body to the pre-pregnant look. Common combinations are scarless breast surgery with tummy tuck, scarless breast surgery with liposuction, and scarless breast surgery with labiaplasty.
Labiaplasty
If your labia are too large or hang, this can lead to dissatisfaction with the look of the labia and embarrassment.  Large labia can cause discomfort with clothing and exercise. Labiaplasty is a surgical procedure to make the labia smaller and more proportionate to your body, making you feel more comfortable in clothing, improving the appearance of the labia and restoring your confidence.
Rhinoplasty or Nose Surgery
If you are thinking about a refinement or change to the look of your nose, then combining a nose surgery or rhinoplasty with your scarless breast implant surgery may be easily done.  Rhinoplasty or nasal surgery is a common procedure that Dr. Lo performs to reshape the nose to be more proportionate to your face. Nose surgery can remove the bump on the bridge of your nose, improve your profile look, and refine your nasal tip while still looking natural.
Facial or Eyelid Surgery
As one ages, the combination of sun exposure, gravity and stress can be seen on your face. There is loose skin on the face, jowls and neck with facial wrinkles and creases. The eyelids begin to have loose skin and fat bulges.
Facelift and eyelid surgery can correct these problems and restore your appearance to a more refreshed, younger, natural look giving your self-confidence back.
Want to Find Out More
About Combining Procedures With Your Scarless Breast Augmentation?
If you are interested in learning more about combining procedures with your scarless breast augmentation surgery, contact Dr. Lo by calling (215) 829-6900 or by filling out our online contact form. Dr. Lo offers a variety of plastic surgery procedures to patients in the tri-state area of Pennsylvania, New Jersey, and Delaware, including the cities of Philadelphia, Marlton, Cherry Hill, and Mount Laurel.