Scarless breast augmentation
PATIENT EXPERIENCE
From the initial contact with our office to completion of healing months after surgery,  you will have a easy and fulfilling journey discussing your goals and wishes, exploring all your options for scarless breast implant surgery and finally achieving your ideal breast look.
Request a consultation
Photo Gallery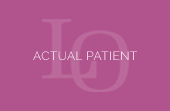 SCARLESS BREAST AUGMENTATION FOR YOU
Dr. Lo will listen to your goals and wishes to personalize your scarless breast augmentation procedure. After assessing your current breast and body shape, Dr. Lo will go over with you your options for scarless breast augmentation. You will discuss breast implant placement (submuscular or subglandular), breast implant type (silicone/Gummy Bear, saline), implant styles and breast implant sizes to give you the best look to achieve your goals.
When you make the decision to contact our office and begin exploring your options for cosmetic scarless breast implant surgery, we are confident you will feel like you've chosen the right place for you. Whether it's via phone or email, you will be greeted by our staff who have worked with Dr. Lo for many years! We are an experienced team and 100% dedicated to helping you fulfill your goals for scarless breast enhancement.
Consultations with Dr. Lo are scheduled usually within 2 weeks of contacting our office
Surgeries are scheduled 1 to 3 months after consultation with Dr. Lo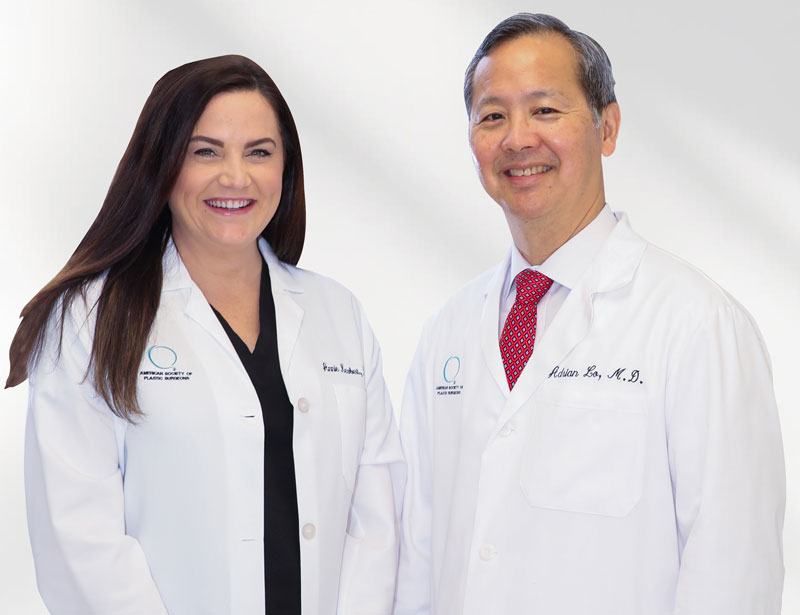 The Consultation Appointment
Upon your arrival in our office, you will be warmly greeted and made to feel comfortable for your appointment which normally lasts about 45 minutes to an hour. We encourage you to bring your significant other, husband, family member or friend to help you along your journey. This is "your" consultation hour and it's our commitment to see that you are educated about your situation and your options to achieve the best result possible. We welcome your questions and encourage you to look at before and after pictures of previous patients of Dr. Lo. We are here to understand your goals so that we can meet your ideal look.
Breast 3D Imaging and Breast Sizing
One of our experienced team will take pictures of your breasts on our state of the art 3D Vectra Imaging System and
Show realistic potential results based on your particular body frame and breast enhancement desires
Simulate different types of breast implants: "gummy bear" highly cohesive gel silicone implants, saline implants, moderate profile and high profile implants on your breast image
Discuss the "scarless" breast procedure and how it will benefit you by avoiding any scars on your breasts
Use implant sizers in a bra for breast sizing to see what you might look like with different implant volumes (cc)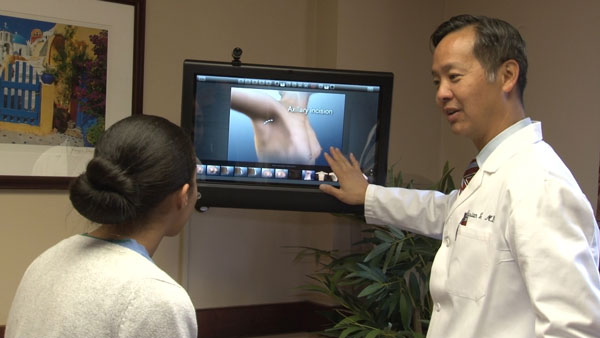 Meeting with Dr. Adrian Lo
During your consultation with Dr. Lo:
Your goals and wishes will be discussed
Your medical history will be reviewed
Breast examination will be performed
3D computer generated breast images will be reviewed
Determine if you are a good candidate for scarless breast implant surgery, which type of implant is best for you and whether a breast lift is recommended.
Answer any questions you may have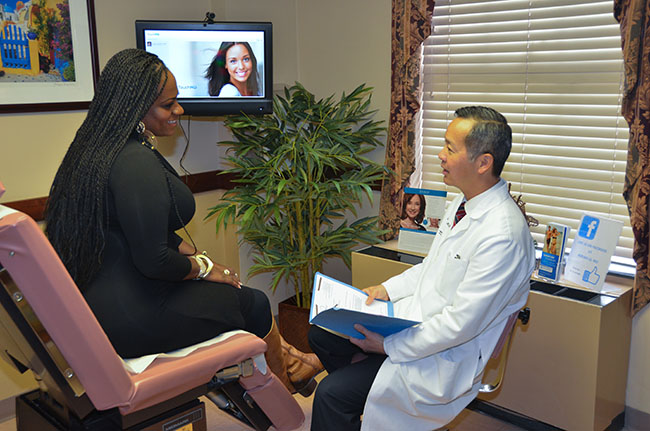 Meeting with Our Patient Care Coordinator
Our Patient Care Coordinator will review:
Your consultation with Dr. Lo and discuss his recommendations for your breast implant surgery
Discuss the details of scheduling your surgery
Review the locations of the state of the art facilities where Dr. Lo performs surgery
Review cost of your breast implant surgery, methods of payment and financing options
Answer any further questions you may have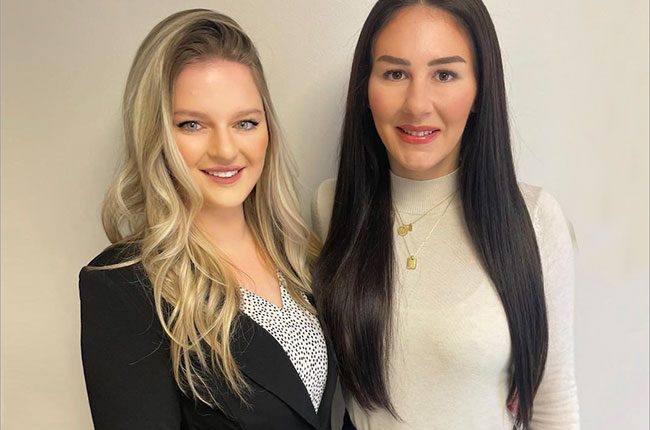 Preoperative Visit
Prior to your scheduled surgery date, you will come back to the office to:
Be re-examined and to confirm your goals for scarless breast implant surgery
Complete all necessary paperwork and payment
Take before pictures
Review preoperative blood work or medical clearance. Most patients do not require any preoperative blood work or clearance.
Obtain prescriptions that will be electronically sent to your pharmacy that you will fill before surgery
Receive post-surgery bra and written instructions for after the surgery.
For our out of town patients, if appropriate, the pre-op visit may be completed virtually.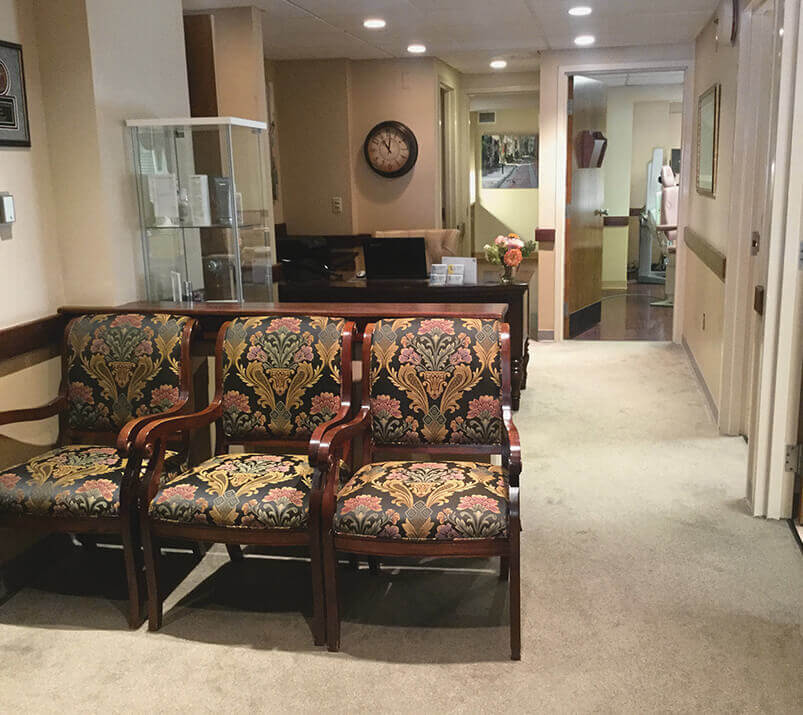 Day of Surgery
You can expect the following on the day of surgery:
Arrive 1 hour prior to your scheduled surgery time and check-in with the registration staff
The nursing team will complete a health history and examination
Our physician assistant will meet you and confirm your readiness for surgery
The anesthesia doctor will examine you and discuss the anesthesia for the surgery
Dr. Lo will meet with you to review your goals and then draw the plan on your breasts.
Your surgery will normally take about 1 hour for breast implants and 1-2 hours if you require a breast lift with breast implants
After surgery, you will be in the recovery room for 1-2 hours before you are discharged home
Your total time at the surgicenter/hospital will be about 3-4 hours as it varies on your recovery after surgery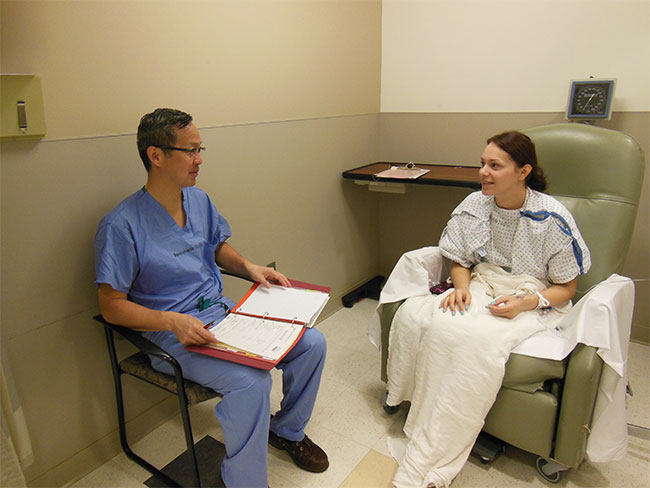 After Surgery
Dr. Lo will call you the night of your surgery to review your recovery
Day After Surgery:

Our physician assistant will check in with you the next day to review post-operative care and answer any questions you may have
You are allowed to take off the ACE compression wrap and the initial surgical bra and shower, if you wish. This is the first time that you will see your new breasts! The breasts will be swollen, a little bruised and the implants will sit higher initially. But you will get a good preview of the size of your new breasts.
You will be reminded to change from your surgical bra to the post-operative bra you received at your pre op visit.
Dr. Lo uses a special protocol to minimize pain. However, you can expect to have some discomfort/pain for 1-3 days and the intensity varies from patient to patient but is well controlled with pain relief medications and a muscle relaxant.

You can drive in 5-7 days if you feel up to it. We advise no heavy lifting over 10 lbs for 2 weeks and no repetitive chest or arm movements.
Most patients take anywhere from 3-7 days off work or school.
There are up to 5 visits after surgery:

1 week after surgery – Overall check-up will be performed. General and specific post-operative care will be discussed including bra recommendations, breast implant massages, incision care and return to normal activities.
2 weeks after surgery – Overall check-up will be performed with discussion on progress to exercise and work-outs
Additional visits at 1, 3 and 6 months after surgery as needed
Annual once a year check-ups are encouraged

For the first 2-3 weeks, patients are advised to wear a soft compression bra with no underwire
At 3-4 weeks, after your breast implants have settled in place, you may wear normal bras and underwire bras
Bra recommendations will be based upon your individual situation

Generally, you may begin light exercise two to three weeks after the surgery, such as brisk walking outside or on the treadmill. Lower body exercises may be started as well if you feel comfortable. Upper body exercises may be started at three to four weeks, but chest exercises should be limited in the future. Dr. Lo will discuss the timeframe for return to physical activity and exercise based upon your personal situation.

Normally, once your armpit cut has healed, which is in about 2 weeks, you may go swimming and go to the beach. Sun is not harmful to your new breasts. It is advised that you avoid very hot water and a hot tub for 4- 6 weeks as your breasts may still be sensitive and healing.